Parish Life is led by the Parish Clergy, assisted by a Parish Pastoral Team, a Parish Finance Committee, and some ad hoc committees. Parish Life is all the more vital when parishioners are involved and want to assume responsibility for activities.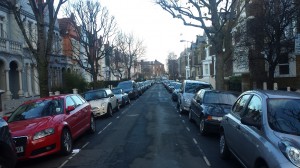 If you are interested in volunteering for a parish activity (or obtaining more information) please contact the Parish Priest or the Parish Office. They will put you in contact with the appropriate person.
Our Parish is always looking for people to provide the range of activities that contributes to the vitality of our community.  The activities and committees mentioned below are not all that is possible. If you are interested in starting an activity, you are encouraged to contact Father Tim or the Chairperson of the Pastoral Team.
Bible Study
Catechism for the Sacraments, or for Adult Enquirers
Children's Choir
Cleaning and Maintaining the Church
Ecumenical Relations with Neighbouring Churches
Flower Arrangement and Decoration of our Church
Liturgical Ministries – Music at Mass; Proclaiming the Word of God; Eucharistic Ministry; Serving at Mass
Outreach to Needy Local People: the St Vincent de Paul Society
Refreshments after Sunday Masses
Social Gatherings
Traidcraft